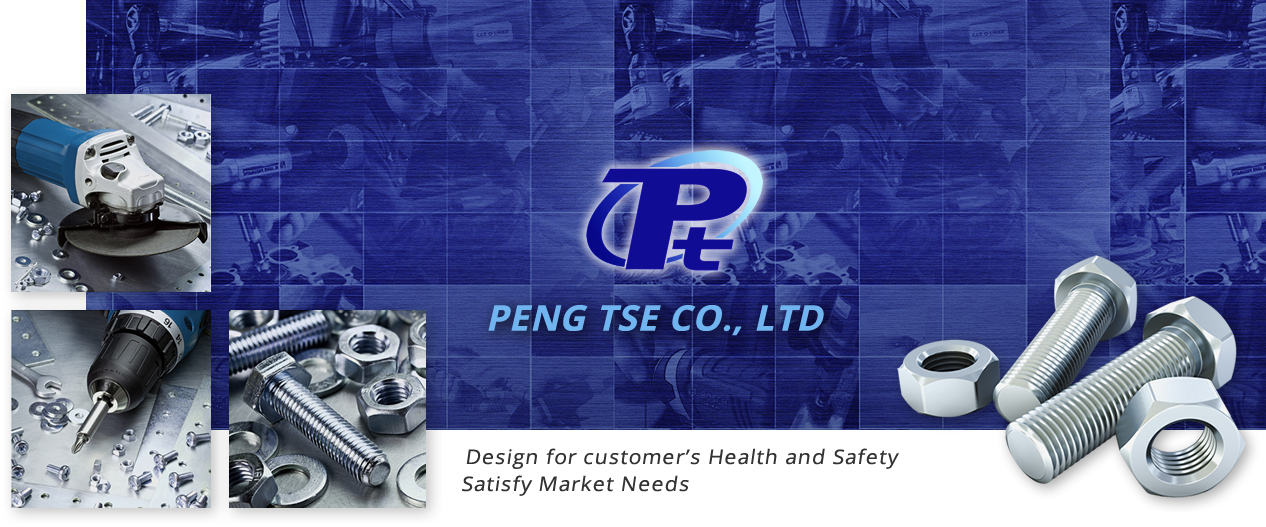 ABOUT PENG TSE
PENG TSE CO., LTD is an ISO-9001:2008 certified manufacturer of top-level pneumatic tools for professional and industrial users.
We established since 1994 in Taiwan and dealing with many famous and well-known brands and companies of the world in air tools territory. We maintain complete control of the manufacturing process, using proven design, the finest material and best manufacturing techniques available. The products design, technology research and development, quality assurance and the global marketing to let our customers create best profits with quality products, the unique patent designs to satisfy the market needs.
Professional Manufacturer of Pneumatic tools / Satisfy Market Needs / Quality Assurance / Design for customer's Health and Safety
We provide professional pneumatic tools design, production, and sales services. We are committed to serving our customers with the most professional attitude. We are convinced that only by perfecting these links can we bring the greatest benefits to our customers and give back to our customers.
In order to hold this service belief, we serve a large number of customers from all walks of life. Because we have a creative and aesthetic design team, diverse and professional experience, we can provide a variety of problem solutions for pneumatic tool design. Choose our customers to get the strongest and strongest support.

With over 20 years of manufacturing and quality management experience, our R&D teams with best ability to develop the best quality air tools to satisfy the requirement of customers. Our products are made with only the finest grade of steel and aluminum, carefully heat-treated where applicable, and 100% performance tested.
Our factory equipped with advanced CNC machines hooks with robotic and measuring systems running all the working time to ensure the best quality of quality parts. Every tools is subjected to rigorous on-site testing. PENG TSE CO., LTD provided s a fully array of tools for Professional Pneumatic markets. These tools meet stringent performance and durability requirement.